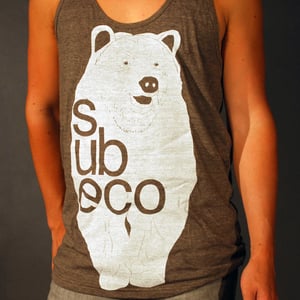 $

22.00
This super soft tank top is printed on American Apparel Tri-blend.
Super soft and printed with water based inks.
Made in America!
All orders are shipped by USPS 5-10 days (7-14 outside of the United States).
Unisex Sizes. Women order a size down. Printed on AA tri-blend Coffee Tank Top.
Remember: By purchasing this tank you plant a tree in the Atlantic Rain forest of Brazil!